Vangsaa Consult is a consultancy where we help both private and public organisations within a number of areas with IT as the focal point.
With legal advisors, security consultants and IT architects, we can offer help for, for example, IT contract negotiation ; Our legal advisors help with law in and around the IT contract, security consultants can help with ISO27001 requirements, risk assessments and subsequent compliance and IT audits - which in many industries are also influenced by regulation and supervisory requirements - and finally our IT architects can help with a requirement position in relation to the choice of technology, protocols, etc.
Vangsaa Consult wants to be the consultancy you go to if help and advice is needed where IT is included or is the focal point of the delivery or service to be purchased / sold.

Flying Tiger Copenhagen
At Flying Tiger Copenhagen we have a strong focus on the safety of and around our IT systems. In this context, we needed support for the further development of our own safety and risk assessment framework. Among our criteria for the choice of Vangsaa Consult, was partly experience with ISO27001, IT operation and a pragmatic approach to the task.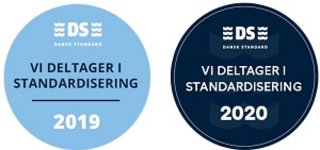 Dansk Standard
Vangsaa Consult ApS has since 2019 participated in the development of (International/European) standards at Dansk Standard. We get knowledge of future market requirements – and get to set prints of importance to our customers in accordance to, for example, ISO27001, ISO27701 and other related standards and guides.

Dansk Telemedicin
At Dansk Telemedicin we provide IT systems to mainly the health sector, and Dansk Telemedicin needed to find an external DPO in this regard. Among our criteria for the selection, partly experience was combined with a pragmatic approach to the task of DPO. In the cooperation with Vangsaa Consult, we have been given a DPO with experience and opportunities for continuous sparring.